Aloha Spiritual Ninja!
Monday March 30, I received a newsfeed that the full moon is Saturday which aligns with a lunar eclipse. This lines up with Holy Week as well. That's like a trifecta cosmically!
I quickly asked my guides to show me answers to what this means because the stars don't line up like this coincidentally. Two weeks ago, there was a solar eclipse with the new moon which puts us in the middle of 2 eclipses. This is probably why I have not been able to sleep well and been a little anxious. I wanted to interpret this energy for the higher good of all spiritual ninjas so we can really kill it out there with wisdom and compassion.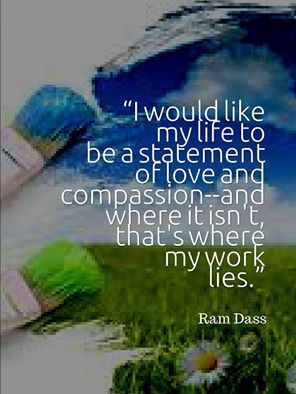 Meditating that morning I heard "The Passion, rise again, and rebirth." Here's your challenge: find one thing that makes you really passionate and schedule a few activities in the next 2 weeks to explore it. Put this on a focus wheel. You will experience a rebirth and "rise from the dead."
Honestly I don't know too much about astrology and do not get too technical with it. I just feel it out because I believe everything is for your higher good. You don't have to like it, but you can choose your actions and utilize it.
For those that need the technical aspect, I found this article from Divine Harmony. Her website and link is below.
Happy Manifesting!
there's a lot of powerful astrology going on right now. if you read my blog you know why but if you need a reminder we are in the middle of two total eclipses and we are on the heels of the last uranus/pluto square. this is wake up/shake up territory. it's also a time when breakdowns precede breakthroughs– so it's key that we stay the course and not get stuck in the breakdown phase and miss out on the breakthrough right around the corner!
well a Grand Fire Trine is forming in the sky this week and next- and the sole purpose of this astrology is to help midwife us through the portal of death and rebirth, with an eye on the prize (aka evolution) at hand. instead of over focusing on what is leaving our lives- this Grand Fire Trine helps to get excited and optimistic about the new that is coming in!
yesterday and today the sun has been triggering the saturn/juno trine- an aspect that will be exact next week thursday (4/2). with the sun in aries, saturn in sagittarius and juno in leo- all three fire signs are linking up in auspicious, creative and positive ways! the sun provides illumination- so he brings things to Light and helps us become consciously aware of the opportunities present right now. saturn trine juno is a great aspect for commitment and deepening relationships- with others and with ourselves. whatever we set into motion right now- this week and next- has the potential to go a long ways- as juno provides the commitment and saturn provides the staying power.
of course this relates to relationships of all kinds: romantic, business and otherwise. but it also relates to our commitment to ourselves, our spiritual path, our creative self-expression, our ability to live our lives pursuing our greatest passions and heart's desires! ultimately, saturn/juno is a great aspect for deepening our commitments to the people, projects or life path directions that are good for us and that help us to grow. and is also a great time to get reacquainted with eros energy- which is about passion for life, what makes life worth living! and this does not need to relate to a person- and actually first and foremost it needs to come from within.
the Inner Fire cannot be lit by someone else. someone else's Inner Fire can illuminate your path and help you to Light your own- but ultimately the Lighting of the Inner Fire is up to each of us on our own (which sometimes can create confusion in romantic relationships when we think it is the other person who has fired us up so we need that person in order to feel alive). ultimately this is a solo path- yet it's nice to have community and relationships that on the path with you and walking in the same direction 🙂
next week mercury will trigger the saturn/juno trine thursday morning (4/2) and laster that day saturn trines juno exact. what is interesting about the saturn/juno trine is that it's been in effect all year long. in october of 2014 juno entered leo and she stationed retrograde the middle of december 2014. just over a week later saturn moved into sagittarius and ever since then they have been approaching each other- saturn moving forward in sadge and juno moving backwards in leo. on february 22nd of this year they trined each other, and then a month later juno stationed direct (march 13th) a day before saturn stationed retrograde (march 14th). they did this change of station within 1 1/2 degrees of each other and ever since they have been approaching their final trine (in their respective signs), which occurs next week on april 2nd.
so it could be a great exercise for you to reflect on the last few months and pay close attention to what you have been fired up about, what (or who) you have been more deeply committing to, where your heart's desire lies. in the midst of a lot of chaotic, upheaval energy- this Grand Fire Trine energy can be a life line. it can be a reminder that not all is lost. it can also be a reminder about what you truly Love that perhaps got bogged down by other things in life (responsibilities, expectations, etc…). so this week and next are a great time to come back to the beginning. to your own heart, your own passions, your own Inner Fire. connect in with that sacred part of yourself and see what he/she has to say. things set into motion right now have the potential to ground down and stick around for a while. intention is everything- so call in like you mean it! and be willing to follow it up with some good old fashioned heart work to anchor it into 3d reality 😉
yours in the transformational fire!
~divine harmony
– See more at: http://www.divineharmony.org/cosmic-insight-divine-harmony/divine-harmony-astrology-blog/grand-fire-trine-committing-to-our-passions/#sthash.BEgM9WBx.dpuf