Do you have a friend or an interaction that has influenced your beingness? You may still be in each other's lives, you may have limited contact, or you may not know what happened to this person. This person shaped some of your thoughts, beliefs, and spirit. Some of you are that for me, even if we had one encounter. Every interaction can change someone's life or even your own.
One of those friends for me is Mindy. This time of the year I always think of her and I reach out to connect. She has forever changed my Halloween, and many other things…this month I celebrate her.
I write this to help you connect with your special friend. It may also help with your awareness to why you are the way you are today and appreciate it. It's the people in our lives that shape our lives and our BEINGNESS
This year in particular, Mindy means more to me than ever before. A memory from Facebook prompted her into my consciousness. The memory was one of our many adventures from Halloween.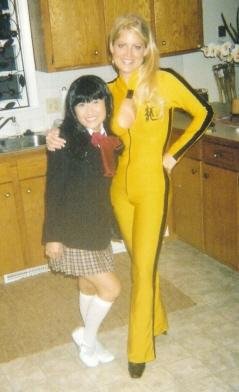 I meet Mindy soon after I opened So You Boutique in Springfield, Mo. Back then it was a clothing boutique. We had just moved back to Springfield because our families lived there. We instantly hit it off and there were many shenanigans, much like the gals in Sex and the City. There eventually became four of us and I was the "Carrie" of the group.
Mindy was proper but at the same time somewhat honorary and quirky. She loved Halloween because she was suppose to be a Halloween baby. She always had a plan for us. The first year we were Kill Bill. Then a rollar derby team "the Bee-otches," We were a group of geisha's. Then we were the dynamic duo of Tanya Harding and Nancy Kerrigan. We would have a meeting in August to discuss possibilities for Halloween. It was really just an excuse to drink. It also gave us a plan for the next of couples on our diets. We were quite ridiculous.
Before Mindy, Halloween was an ok holiday. Now I love and appreciate the thoughtfulness, creativity, carefree spirit of it. When clients come in to airbrush spray tan for it, I really get into it. I'm so honored to be part of the process. Of course there are always gals with sexy costumes and fellas that have to be shirtless. I love the ones with the twist to it. I make sure to body contour more so they look extra toned.
Our lives have changed dramatically but some traditions remain. We both have families and kids now. Last year they were toy story characters. They were soooo cute. Bella, Cosmo and I were ghost-busters.
When I met Mindy, I was just starting out my business and so uncertain. She coached me on being on camera because she had done acting in LA. She helped unleash a more creative, fun, quirky, and sexy side to me. She helped me with so many socialization skills. Mindy was really good at expressing her emotions where-as I didn't like to talk about it. She called me out about how I had a hard time with apologizing or saying "I'm sorry." I wasn't aware I did this. It is what saved so many of my relationships once I was conscious of this behavior. She is wickedly empathic and intuitive. She goes for what she wants even though its really hard. The little meaningful things she does goes a long way to so many and she doesn't know it.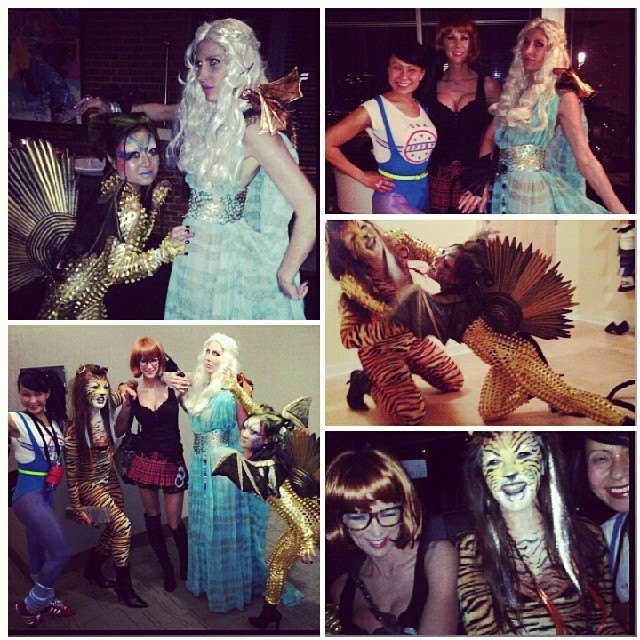 So I write this to encourage you to be YOU and come in that spirit of love and light. Embrace your sensitivities, share your gifts, let your quirky, weird, creative side shine through. By shining your light, you empower another to do the same. Reach out to your friend today and let them know how much they mean you. It may mean the world to them as they have weak moments and may need your spirit and inspiration.
It is also my hope that you embrace Halloween with more excitement, love, silliness, and creativity! Would love to see your costumes past and know the story behind the inspiration.
Better yet, I hope to see you for your Halloween tan!