Your World Awaits You
Aloha! Welcome you to my world, it's So me and So YOU.
My name is Thuy Dam. To remember me, just count: one, two, "twee"! I'm a mompreneur, Chinese face reading practitioner and energy healer. My gift for space clearing and a deep reverence for intuition, compassion, wisdom, courage, and playfulness, helps me guide you to unlock your full potential. I use my tools in Chinese face reading  and energy healing to help you discover how to live your best life.
When I'm not not busy helping clients, I'm a mom to Bella. I love spending time gardening, dancing, practicing qigong and yoga, creating art, and cooking up a storm. I'm a passionate advocate for meditation and sustainable living. I love helping others learn how to live ethically and in harmony with the planet.
I believe you can create any life you want and the world really isn't how it is, it is how YOU ARE. It may seem silly, but when you feel good about yourself, you can shift to see more for others and yourself. You are able to solution find for life to flow more with ease.
Reach out anytime. I'd love to hear from you. Please share our info, tag us, check in.
support@SoYouBoutique.net
720-443-1648
JOIN OUR MAILING LIST! I offer special promos and events only for our list. Get a free meditation download and 5 tips to raise the vibration of our space.
THUY'S STORY
So You Boutique has gone through many rebirths. It was once a clothing boutique in Springfield, MO. From the outside it seemed like I had it all: two successful businesses, nice material possessions, great friends and family, and a fabulous social life. But on the inside there was chaos and my health was deteriorating. I had lost myself and was like a ship sitting in a fog with no harbor to sail to. If I could, I would have my own Eat, Pray, Love adventure. Instead of Italy, India and Bali, I settled for Denver, Seattle, and Scottsdale. I made it to Denver in March 2009 and here I've stayed because I've found HOME.
READ MORE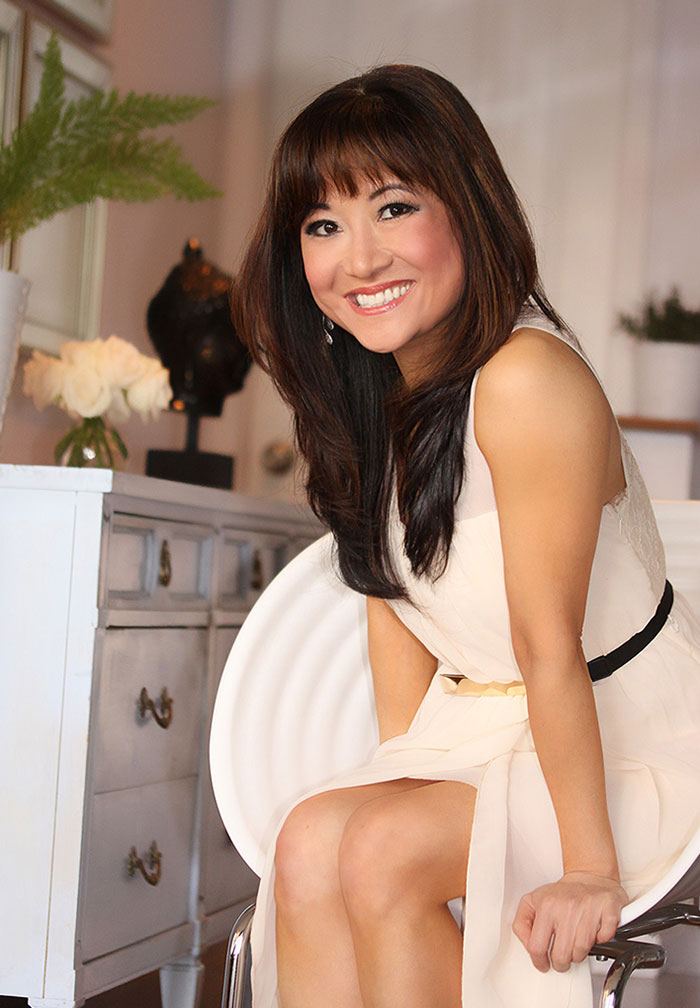 From mobile roots, we now have a permanent home in Denver's Golden Triangle District. Most services are done at the studio, but I can also come to you.
I love doing parties, sometimes by myself, and sometimes with a beauty squad. We love doing spa parties where we bring the salon and spa to you and your pals. (Guys love this stuff too!) Bridal parties are a blast. Themed parties (ex. bikini and martinis) are great alternative ways to get your GLOW on! Five or more people, and the host tans FREE!
I use to see people in their most beautiful states. Now I see them in their most vulnerable forms: no make-up, baggy clothes, hair tossed up, getting almost naked most of the time. My interactions allow me to see people for their inner beauty and light.
You'd be surprise at things people share with you when they are almost naked! This was the start of my blogs and perhaps the beginnings of my book, Naked: Raw Real Beauty. Chronicles of a spray tanning artist.
So You has services, products (we can ship anywhere in the US) and blogs. Whatever it is you are seeking, my intention is that we connect you to what you need at this time, to shift you to a more empowering state.
I believe in you. Don't compare yourself to others and be limited by the things you SHOULD do. Find your BLISS. The world deserves the best YOU. You must be the change you want to see in the world.