It's amazing what an airbrush spray tan can do.
The best spray tan in Denver. Achieve a natural sun-kissed glow with our organic spray tan solution from Body Bronze Products. No odor, never orange, and UV free. Glow everywhere you go with our radiant sunless airbrush tanning process. A tan that is SO YOU!
Come into our tanning salon or have us come to you with our mobile services. Host a spray tanning party at our salon or at your home. We'll make you look and feel like a celebrity for whatever occasion you are celebrating. You don't need a reason to spray tan though, do it just because it makes you feel good. When you feel good, you vibrate with beauty and grace. You have more energy and the world is a better place. Having a spray tan is like wearing sexy underwear. And if you can't tone it, TAN it! Dark fat is better than white fat. =)
UV-free, natural, healthy and safe!
An airbrush spray tan that is SO YOU is a sun-kissed, natural-looking glow without the damaging effects of the sun. With the increased concern of skin cancer and premature aging due to exposure of UVA and UVB rays, So You Boutique gives you a safe alternative.
Dermatologist recommended.
So You Boutique uses the best products available through Body Bronze Products, developed by a dermatologist and skin cancer survivor. We service patients of dermatologists and plastic surgeons.
Streak-free for all skin tones.
Everyone has different skin tones, so we customize a spray tan specifically for your skin type. A professional hand sprays you, highlighting areas a machine cannot do. All products were developed with an olive color base to ensure you don't get that orange, streaky look other sunless tan products sometime cause. Added bonus: it doesn't smell!
Smooth finish on your skin.
Blends in blemishes and camouflages veins, cellulite and stretch marks.
THE EVENT IS NOT COMPLETE WITHOUT A TAN
Don't leave the most important part to an amateur! You'll want a professional airbrush tan
We specialize in pageants, bodybuilding competitions, dances, shows, and photoshoots. Prices can vary depending on need, number of applications, and time. Please call for a consultation.
You'll always get a professional airbrush tan for whatever occasion. We are honored to be chosen for your wedding, special events, galas, vacation preparation, Vegas, Mexico, Europe…
Body contouring is always included with our airbrush tans at no extra charge!
pricing & packages
Shower in 2 hours with our RAPID tan ~ additional $5
INDIVIDUAL TANNING
Full-Body Tan – $45
Half-Body Tan – $30
Face / Neck Tan – $20
MOBILE – $65-100
varies based on distance & availability
GROUPS &
PARTIES
THEMES: Bridal, Spa, Bikinis & Martinis, Hawaiian Luau, Toga and more…
Prices vary based on number of people, distance, and availability
2-4 people: $60-80/each
5+ people: $55-60/each
With more than 5 people, host tans FREE!
prices may based on distance & availability
10% off products
TANNING PACKAGES
3 Tans – $120

5 Tans – $175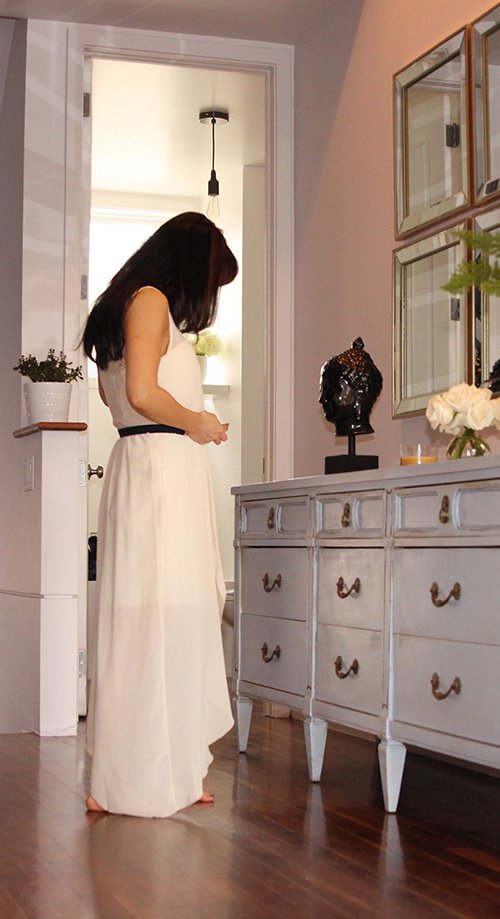 Shower, shave and exfoliate.
Shaving and waxing is recommended 8-24 hours before your appointment. Do not use exfoliates containing oils. Exfoliating gloves work best; baking soda works well, too (work into a paste and scrub). Pay attention to rough skin areas like knees, elbows, ankles and the tops of your feet.
Do not apply lotions, perfumes or deodorants.
These act as barrier layers and could cause you to turn GREEN.
Remove face makeup.
These act as barriers and affect the depth of the tan. Do not put your bra back on after your pre-tan shower. Unless its freshly washed, it will have lotion and deodorant residue on it and will coat your skin. Eye make-up is OK to leave on.
Apply concealer.
To avoid age spots, freckles, moles, etc. from getting darker, apply a cosmetic concealer over the spots or areas to block the solution and give an appearance of even color.
Plan your clothing.
You can choose to tan in the buff, a dark swimsuit or undergarments. Men must wear shorts or briefs.
Have dark, loose fitting clothing and flip flops to wear afterward. Do not wear wool, nylon, lycra, spandex, leather, suede or silk fabrics during the treatment.
We recommend not to wear tight clothing (no bras!) until after your first shower, but if you must, wait AT LEAST 2 hours. Tight clothing will rub on your tan, causing it to develop unevenly.
Allow your tan to dry completely.
Do not touch your skin while drying.
Do not wet your skin, moisturize or take a shower for at least 8 hours or more. The longer the solution has to react with your skin, the better.
Avoid exercising or perspiring.
This may cause your tan to streak until the first shower. Use a towel for leather and light colored seats on warm days and an umbrella for rainy days.
When showering, wash with a mild shower

gel

and use a mesh shower puff lightly.
Don't be concerned if some color washes off, this is the cosmetic bronzer. Always

pat dry

with a towel and don't rub skin dry.
Moisturize twice or more daily with alcohol-free lotion.
Hydrated skin makes your tan last longer. Alcohol-based products are drying to the skin and will make your tan fade more quickly. Use MD Bronze, MD Spray or MD Face to maintain the color before your next visit.
Avoid exfoliating and any hair-removal creams or bleaching products.
Avoid long, hot showers/baths, hot tubs, pools and oceans.
If so, use waterproof sunscreen to seal it in.
frequently asked spray tanning questions
The actual spray tan should take 7-10 minutes, not including set-up and break-down time. Total time for a mobile session that comes to you should take less than 30 minutes from set-up to finish.
You will have some of the bronzer rub off on clothing and bedding, but it washes out easily. We recommend putting something down on any cloth furniture before you sit, but if you do get some bronzer on furniture, it too will wash off.
Although DHA is not harmful, if you are pregnant and nursing, you should consult your doctor first!
The Healthy Bronze airbrush tan is applied by a certified technician to specifically spray every area evenly, being sure not to get too dark or too light in any one area. With a spray booth, there are areas that can't be reached and areas that get more spray than others. An airbrush tan is customized for you body and your skin, whereas a spray booth is one color, one spray, for everyone. For an even, natural-looking tan, airbrush tanning is far superior.
First and for most, SAFETY. UV rays have been proven dangerous and damaging for your skin, causing skin cancer and pre-mature aging. Also, airbrush tanning gives you an even over-all glow instantly the first time, comparable to approximately 5-6 tanning bed sessions.
There are many variables that affect the quality of an airbrushed tan. Spray tan solution reacts differently with different skin types, so not all skin will tan the same. The better condition your skin is in, the better your tan will look and last. Certain foods, medications and "that time of the month" can affect the pH balance of your skin. This imbalance can affect the tone, depth and fading of the tan. You can only get a "light skinned" person so dark without them turning "orange." It's a fact, too much DHA equals orange. That's why we have SEVERAL levels of color to customize each individual's tan.
Our tanning solution does not provide any sun protection and it does not contain any sunscreen. Make sure to apply sunscreen to prevent sunburn when outdoors.